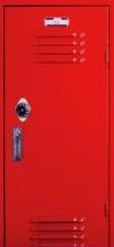 This is locker 110. It belongs to 
Kennedy Cannella
.
Inside
Advanced Science Textbook
Advanced Science Notebook
Advanced Science Folder
Social Studies Textbook
Social Studies Notebook
Advanced Social Studies Folder
Advanced Math Textbook
Advanced Math Notebook
Advanced Math Folder
Language Arts Textbook
Language Arts Notebook
Language Arts Folder
Safety Gloves
Tylenol
Asprin
Vitamin Gummies
The Duck Song CD
His Pet Cricket, Albert
101 Ways To Prevent A Stroke Book
Ad blocker interference detected!
Wikia is a free-to-use site that makes money from advertising. We have a modified experience for viewers using ad blockers

Wikia is not accessible if you've made further modifications. Remove the custom ad blocker rule(s) and the page will load as expected.