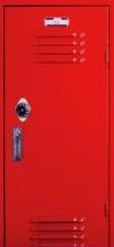 This is locker 106. It belongs to Ava Lions.
Inside
Advanced Science Textbook
Advanced Science Notebook
Advanced Science Folder
Advanced Math Textbook
Advanced Math Notebook
Advanced Math Folder
Advanced Social Studies Textbook
Advanced Social Studies Notebook
Advanced Social Studies Folder
Advanced Language Arts Textbook
Advanced Language Arts Notebook
Advanced Language Arts Folder
Drama Script
Flash Drive
Art Project
Music Sheets
Recorder
Drama Folder
Art Folder
Music Folder
Pom Poms
Purple High Heels
Rubberband Ball
I-Phone
Purple Nail Polish
$23
99 Purple Hair Ties
57 Justice Magazines
Black And White Rock Necklace
I <3 Animals Poster
Box Of 23 Chocolates
I <3 Justice Poster
Purple Gem Ring
Purple Earring Rack Shaped Like A Peace Sign With 25 Pairs Of Earrings From Justice On It
Gray Nerd Sweat Shirt
Neon Nerd Glasses
Purple Digital Camera
Ink Heart
Ink Spell
Ink Death
Ink Heart Poster
English To German Translator
National Geographic Magazine
Lip Gloss
Black Hat
Picture of Sally
Picture of Rebecca
Ad blocker interference detected!
Wikia is a free-to-use site that makes money from advertising. We have a modified experience for viewers using ad blockers

Wikia is not accessible if you've made further modifications. Remove the custom ad blocker rule(s) and the page will load as expected.