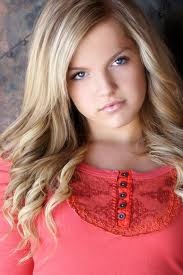 Lily Keith is a 14-year-old high-schooler who attends Webster High. Her role player is Abbyabbymc.
Biography
Lily Keith used to be a singing prodigy in the A.N.T. Farm. She grew up in Illinois and started playing music at the age of 5. She preforms weekly in the cafeteria with Jada Raquel. When she was young, her father died in a bombing at the farm. Lily's mother gave her her father's guitar at the age of 4. Lily is now a humorous and kind straight-A student.
Early Life
At the age of 6, Lily started taking guitar lessons. At 7, she could play a lot of songs. At 8, she could play most songs. At 9, she could play most songs without music. At 12, she got accepted into the A.N.T. Farm for her singing and at 13, she attended it. Her father died at a bombing at her farm when Lily was 5. After the bombing, Lily's mom gave Lily the guitar. Lily mostly sings, as she played guitar for a year and slowly stopped.
Appearance
Lily has blonde hair and gray eyes.
Alliances
Enemies
Tiffany Atlas
Schedule
Gallery