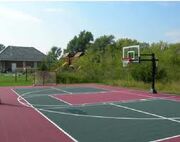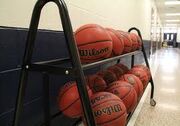 We just built this new basketball court with the help of Bryce Gridly! Thank you so much Bryce! I know everyone will enjoy it! The basketball court is by the exit, when you leave you can see it. Don't forget to pick up a basketball on your way out! And you
must
return them if you take one home by mistake be honest and bring it back the next day, please.
This page was built without permission. Bryce Gridly will be recieving detention for his actions. We are deciding to keep it open but there is a consequence involved. -Principal Skidmore
Please do not roleplay in first person on the actual page. -Principal Skidmore
History
Annemarie won!! The score was Annemarie 10 Bryce 4.
Ad blocker interference detected!
Wikia is a free-to-use site that makes money from advertising. We have a modified experience for viewers using ad blockers

Wikia is not accessible if you've made further modifications. Remove the custom ad blocker rule(s) and the page will load as expected.